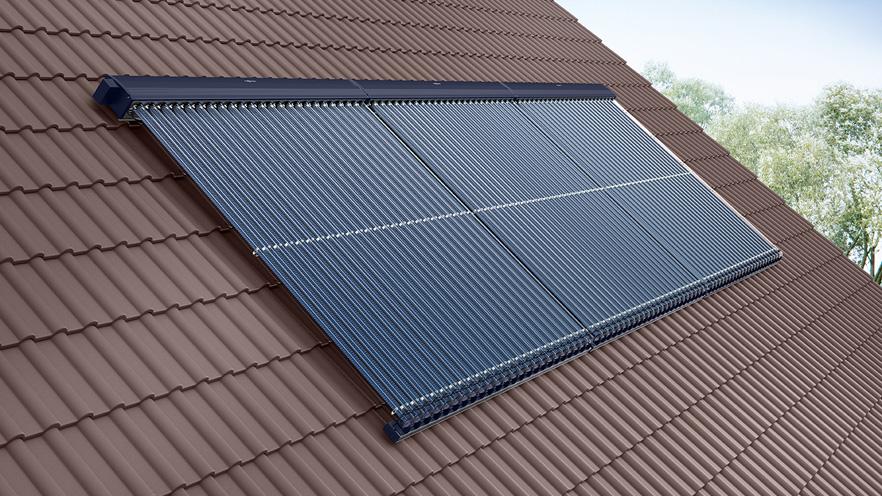 Save money with power and heat from free solar energy
At Nottingham Gas & Renewable Heating , we are committed to installing innovative technology with the future in mind, which is why we continue to train our engineers to install products with a view to supporting and encouraging the use of sustainable, renewable energy sources. This means that all of our Viessmann boilers & Air Source Heat pumps can be complemented with free, natural energy from your home's solar panels, helping your house to become more environmentally friendly and reducing fuel bills by harnessing the power of the sun.
Viessmann solar thermal heating systems offer the highest levels of efficiency, reliability, and durability. Compatible with our other heating solutions, our solar heating systems offer you everything you need to make your new home as green and future-proof as possible.
Solar thermal heating systems
Solar water heating systems take advantage of the free heat supplied by the sun to warm domestic hot water (DHW). These solutions provide DHW throughout the year, and they can be supported by boilers or immersion heaters to ensure you have hot water whenever you need it.
If you are planning to replace your existing boiler or thinking of a heat pump and already have solar panels on your home, many of our products are designed to support the use of energy from these panels to supplement your heating with a completely natural, green energy source. We also offer a range of solar collectors, and if you are investing in a new heating system, we advise you to consider designing it from the outset to incorporate these collectors. We provide evacuated tube and flat plate collector systems, both of which can be mounted on your roof.
Taking advantage of this renewable energy technology will help you to lower your consumption of mains energy, which in turn will reduce your fuel bills and cut your carbon footprint.